October is National Seafood Month! Whether you prefer salmon, cod, shrimp, halibut, sole, crab, or oysters, remember, they're all delicious, sustainable and good for you.
National #SeafoodMonth is a time to highlight smart seafood choices, sustainable fisheries, and following basic food safety tips for buying, preparing, and storing fish and shellfish – to reduce the risk of foodborne illness.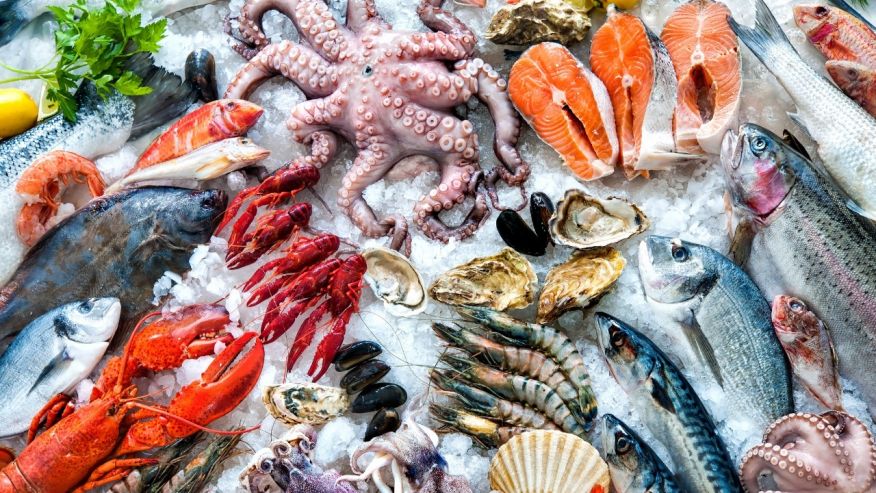 NOAA Fisheries and Sustainable Seafood
The seafood caught and farmed in the United States comes from some of the most sustainably managed fisheries in the world.
NOAA Fisheries, which monitors and enforces marine fisheries within 4.4 million square miles and 95,000 coastland miles in the United States. They report U.S. fisheries are some of "the largest and most valuable in the world, supplying about a fifth of the seafood we eat in the United States."

HACCP Training 16hr/4hr/1hr - 10% OFF Sale
HACCP Training for Retail Establishments – 16hrs: $125.00 - First accredited nationwide HACCP training course for retail food establishments.
HACCP Training Food Service and School Districts – 4hrs: $75.00 - Meets the regulatory requirement of the USDA Requirements for School District HACCP Plan Implementation.
Seafood HACCP Training – 1 hr: $75.00 - Meets training requirements of FDA mandatory Seafood HACCP Regulation (21 CFR Part 123).
10% OFF SALE: Enter Promo "TRAIN10OFF" at Checkout
Maintaining a safe seafood product requires caring for the product from the time it is caught until it is consumed; that responsibility doesn't end at the point of sale. Local, state and federal food safety regulations require that fishermen – just like others in the seafood supply chain – be aware of and use proper handling and storage practices to ensure a safe product.
To learn more about seafood, check out FishWatch.gov—the nation's database on sustainable seafood—providing science-based facts on more than 100 marine species.
Seafood Safe Cooking Temperature
Fish and shellfish are an important part of a healthful diet. In fact, a well-balanced diet that includes a variety of fish and shellfish can contribute to heart health and children's growth and development. But, as with any type of food, it's important to handle seafood safely in order to reduce the risk of foodborne illness.
Food Safe Fact: The safe internal temperature for cooked fish is 145°F, or until the fish is opaque and flakes easily with a fork.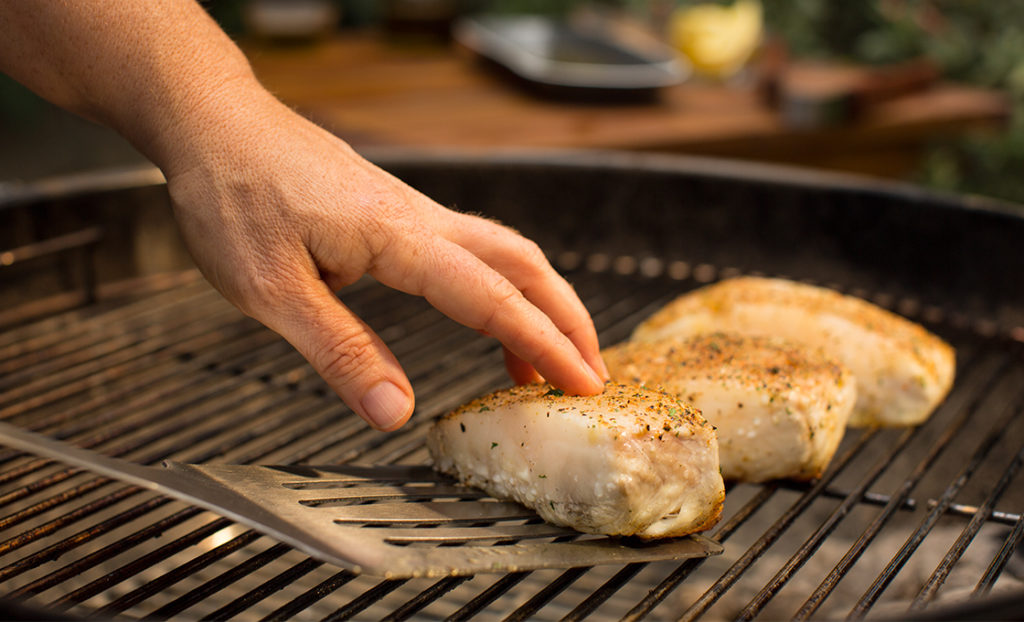 When cooking fish, cook it until the center reaches 145°F on an instant-read or meat thermometer. Another easy way to tell without even using a thermometer is cutting the piece of fish in the thickest part and looking at the texture. The fish should be opaque (not translucent like when it's raw) and break easily into flakes when you nudge it with a fork.
Selecting and Serving Seafood Safely
Eating Fish: What Pregnant Women and Parents Should Know
The FDA and EPA have issued advice regarding eating fish. This advice is geared toward helping women who are pregnant or may become pregnant – as well as breastfeeding mothers and parents of young children – make informed choices when it comes to fish that is healthy and safe to eat.
For women of childbearing age (about 16-49 years old), especially pregnant and breastfeeding women, and for parents and caregivers of young children.
Eat 2 to 3 servings of fish a week from the "Best Choice" list OR 1 serving from the "Good Choice" list.
Eat a variety of fish.
Serve 1 to 2 servings of fish a week to children, starting at age 2.
If you eat fish caught by family or friends, check for fish advisories. If there is no advisory, eat only one serving and no other fish that week.*
You can use this chart to help you choose which fish to eat, and how often to eat them, based on their mercury levels. The "Best Choice" have the lowest levels of mercury.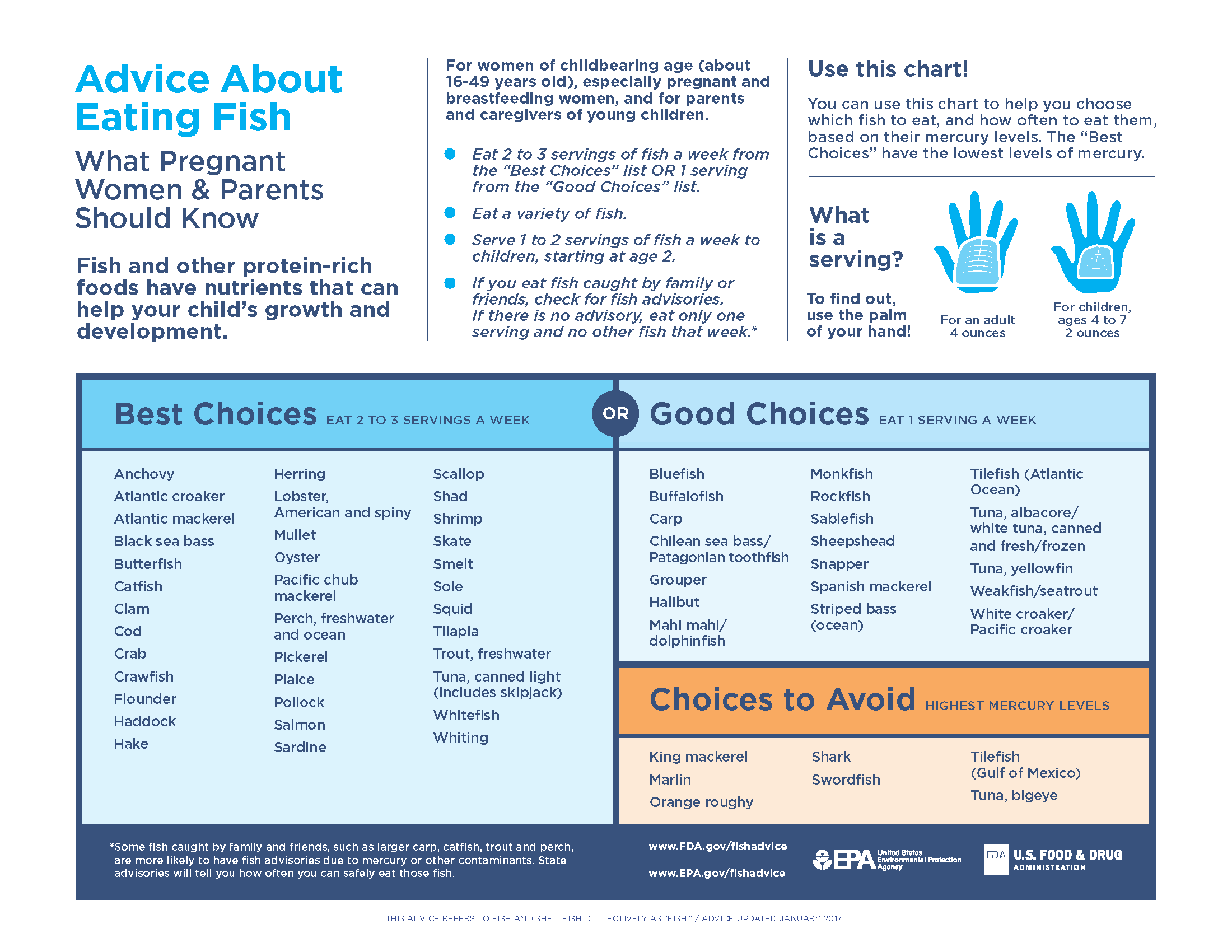 Eating Raw Seafood – What You Need To Know
It's always best to cook seafood thoroughly to minimize the risk of foodborne illness. However, if you choose to eat raw fish anyway, one rule of thumb is to eat fish that has been previously frozen.
Some species of fish can contain parasites, and freezing will kill any parasites that may be present.
However, be aware that freezing doesn't kill all harmful microorganisms. That's why the safest route is to cook your seafood.
An Important Note About Oysters:
Some oysters are treated for safety after they are harvested. That information may or may not be on the label. However, these oysters should still not be eaten raw by people at risk for foodborne illness. The post-harvest treatment eliminates some naturally occurring pathogens, but it does not remove all pathogens that can cause illness.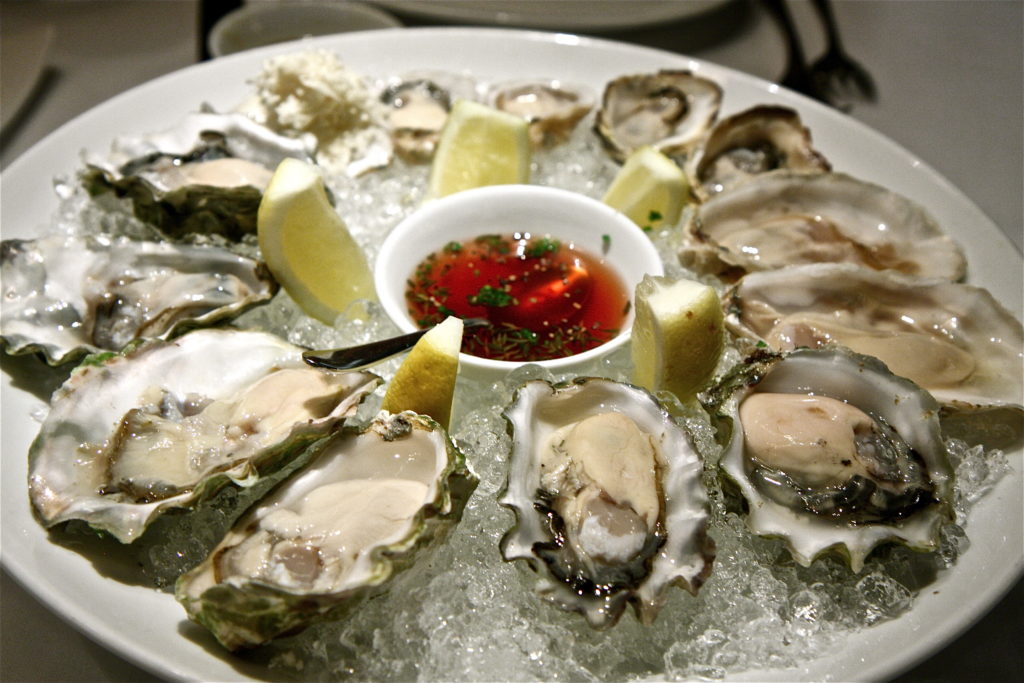 Additional Seafood Sustainablitity and Safety Resources
Audience: Fishermen, seafood processors, packers, importers, and retailers, seafood safety inspectors, health professionals, and students interested in seafood careers – who are responsible for handling and keeping seafood products safe for customers.