It is important to investigate the source and content of your seafood choices. Sustainable fisheries target plentiful species, including those smaller and lower on the food chain, because they can reproduce quickly to sustain their populations. They also mandate environmental safeguards like curbing by catch and reducing dredging and other destructive fishing practices.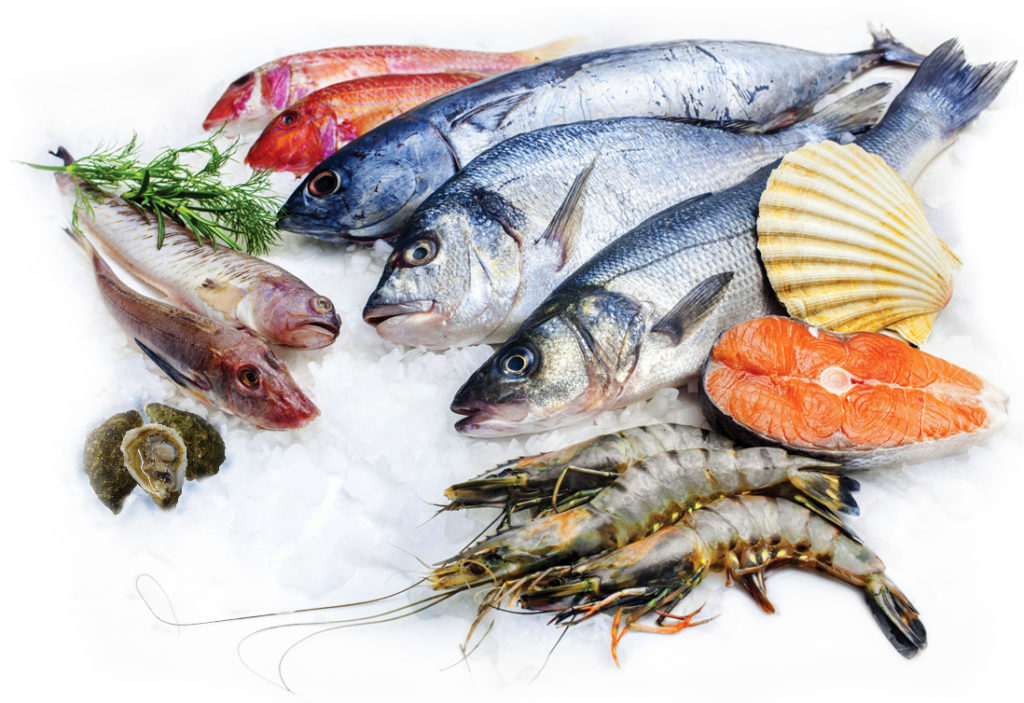 Sustainable wild fisheries must be well managed, with accurate population monitoring and regulations that can track seafood from the fishing boat to the dinner table.
Aquaculture is a big part of the picture. Fish farms produce half of all the seafood the world eats—but not all of them are created equal. True sustainable operations minimize environmental impacts such as pollution, disease, and other damage to coastal ecosystems on which wild species depend. They also avoid using wild-caught fish as feed, a practice that puts enormous additional stress on wild fish stocks.
Monterey Bay Aquarium
The Monterey Bay Aquarium: Seafood Watch website – makes seafood recommendations that are available in many forms, so it's easy for you to make ocean-friendly choices wherever you are! Read seafood reports online and learn the stories behind your seafood. The Monterey Bay Aquarium's Seafood Watch program helps consumers and businesses make choices for a healthy ocean.

Seafood HACCP Training Course
Meets training requirements of FDA mandatory Seafood HACCP Regulation (21 CFR Part 123).
Audience: Fishermen, seafood processors, packers, importers, and retailers, seafood safety inspectors, health professionals.
Seafood HACCP Training – 1 hr: $75.00
10% OFF SALE: Enter Promo "TRAIN10OFF" at Checkout
National Seafood Guide
The Monterey Bay Aquarium Seafood Watch program creates science-based recommendations that help consumers and businesses make ocean-friendly seafood choices. Seafood Watch recommendations show you which seafood items are "Best Choices" or "Good Alternatives," and which ones you should "Avoid."  Carry this guide with you and share it with others to help spread the word.
Best Choices
Buy first, they're well managed and caught or farmed responsibly.
Good Alternatives
Buy, but be aware there are concerns with how they're caught or farmed.
Avoid
Take a pass on these for now, they're overfished or caught or farmed in ways that harm other marine life or the environment.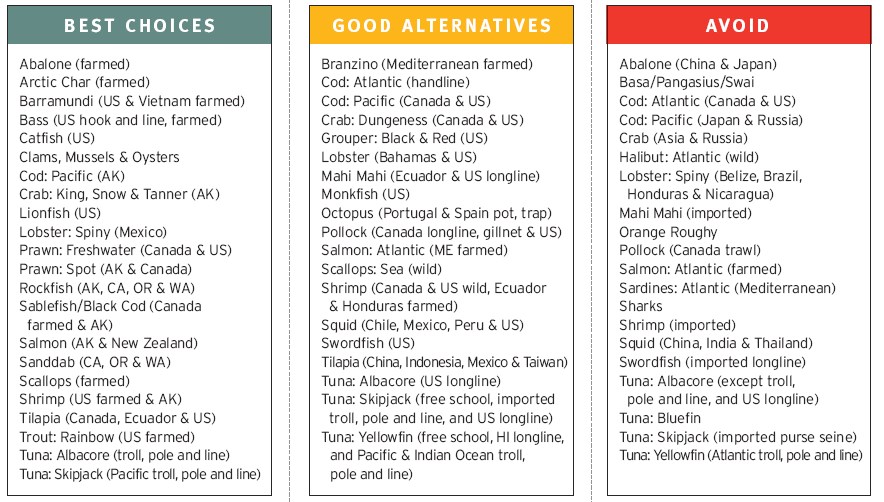 Video: FDA –
Fresh and Frozen Seafood: Selecting and Serving it Safely
Additional Seafood Information